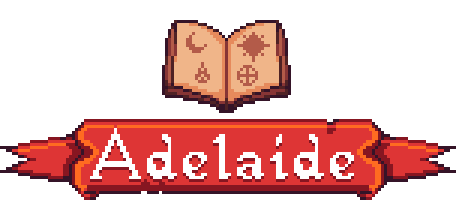 Adelaide
Logo, Art, Sound and Music
---
I've been building Adelaide for several years now as a solo project. I've cut scope, I've reworked the whole dang thing several times with the hopes of ever being able to deliver the game, but over the past year I've realized that if I want to make Adelaide as good as it should be, I need to work with a few folks.
While they've been actually working with me for a little while now, I wanted to take some time to call out the excellent artists I've been working with to make Adelaide look and sound excellent! We still have a ton of work to do backfilling all of the placeholder art, sounds and music to get the game to a place where an open beta is reasonable, but the progress that has happened so far is frankly staggering. Looking at how the game feels and sounds now versus just a few months ago is flooring me.
Art
Art has always been my absolute weakest point as a developer, and I don't think I'm particularly unique in that way. I told myself I'd hunker down and learn to make actually good looking pixel art. Well that didn't happen and it's been years since I made that promise to myself. So instead, I reached out to someone with talent and wow did it make a difference.
Thanks to the work of Adrian Capitta, What used to look like this...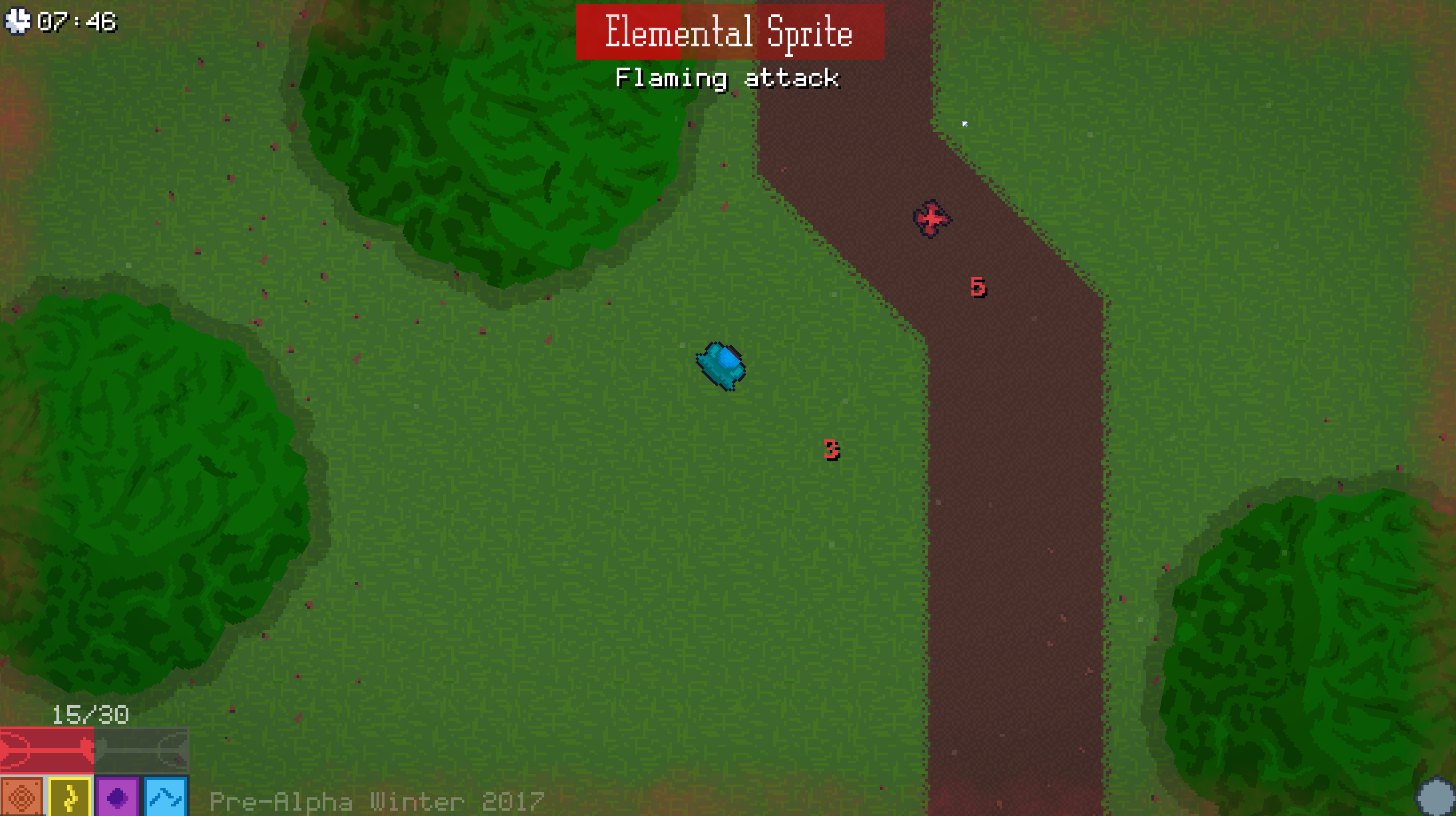 Now looks like this!
Like I said, we have a long road ahead still. Plenty of stuff in the "after" picture can and will still be improved significantly. We haven't started on most of the enemies, details, and really most of everything, but we're working on it for sure - and the progress we've made makes me excited for what we'll ultimately be able to deliver.
In addition to the in-game art, Adrian has also been working on the new game logo and title!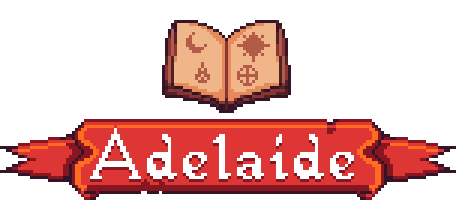 SFX and Music
While I don't yet have much to share here, I am thrilled to be working with César Tovar, aka Cactusbear. He has already done some excellent work carving out the sound effects in the game and reworking them to sound cohesive and great, but will also be working with me on the game's OST. If you haven't heard his work before, fix that immediately, so that you can be as excited as I am for the music in this game.
Here's a quick look at how the game sounds with a few spells from the four schools of magic:
So much more
The game is finally starting to take shape and I couldn't be happier. My goal is an open beta by the end of the year, hopefully more. If you'd like to see more of the game and our progress, follow on Itch or twitter. We'll be posting devlogs, game updates, and interesting technical things that shake out of development.
Thanks and take care,
Michael & the Adelaide dev team